Throughout early and mid-2018, Sndbox hosted a series of 'Crypto Logo Redesign Challenges' that rewarded reimagined crypto images with the influence of famous artists and art styles. The list started with Bitcoin and went down the top 10 on CoinMarketCap. Selected entries received Steem-backed upvotes and publicity through the @sndbox account. We're excited to share the winners of each contest with The Creative Crypto, so without further ado, here are the picks for Ripple!
@soydandan's Russian Ripple Supreme
@soydandan created a new logo based off of "suprematism" – an art movement kickstarted by Russian artist Kazimir Malevich during the First World War. This movement focuses on basic geometric shapes painted on a limited color, working terrifically with Ripple's balanced shapes.
@aaronhong's Putting the "Bank" in Banksy
@aaronhong takes one of Banksy's early seminal works and gives it that crypto flair it always wanted. If you check the original, you can see how well integrated Aaron has made this composition.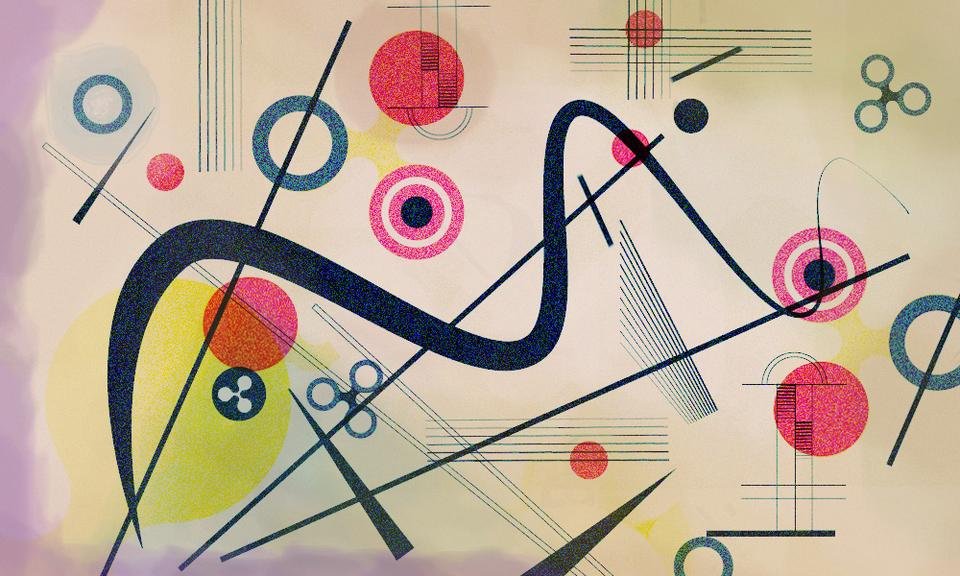 @creativista gives Ripple new composition and rhythm by whisking up a Kandinsky-inspired piece. We love how the logo isn't so explicit in this and inspires a whole cohesive piece.
@katalinaooma brings in the mastery of Alphonse Mucha of the Art Nouveau movement to turn the monochromatic logo into a vibrant and dynamic image. Absolutely beautiful!
@bombshell's Japanese Surrealism
And we've saved the most eccentric for last. 
@bombshell
's entry brings in the eccentricity of Japanese artist Yayoi Kusama and applies her strange tentacle-like aesthetic to the logo, which in hindsight is 100% perfect for this type of geometry.
Submitted by @sndbox, see the original post here. Explore all the entries from the original open call here.
---
Have an event, project, competition, special announcement, or other relevant news you would like to share with The Creative Crypto community through the Billboard? Click on the button below to submit info on your recent and upcoming activities!